Note the similarities between Mary Fitzalan, Duchess of Norfolk: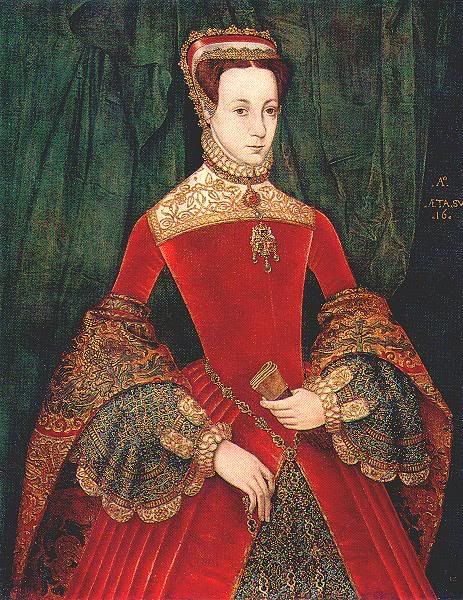 >

and the 'new' portrait of Lady Jane Grey:




Arnold discusses the Mary Fitzalan portrait briefly, surmising that there is some question as to the identity of the sitter. The French hood is of a style very popular in Mary I's reign; Elizabeth is on record as having given a gift of 16 yards of crimson velvet and some green/gold cloth of gold to the 42 noble ladies who attended her in her coronation.

The problem is that both Jane Grey and Mary Fitzalan were dead by 1558, the year of Elizabeth's coronation.

I wonder if these paintings were made to commemorate the ladies' participation in Mary's coronation in 1553? If so, then Jane's is plausible as it would be a double political statement-- it is a fact that Mary had forgiven Jane's transgressions as she was a pawn of her father and father-in-law, plus, public support of Mary proclaimed her claim to the throne as subordinate to that of Mary Tudor.

Jane's execution was a condition imposed by Philip of Spain for his marriage to Mary. That, and her father's misguided rebellion in her name, are the reasons Jane went to the block.